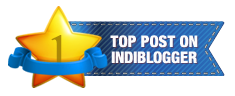 A full moon night and 22 crazy freaks, backpacked together to conquer the heights, the night, the dark and every bit of fear.
It was a quick decision to go for this trek. We had a 3 day long weekend, with no plans, nothing to do and nowhere to go. While I was browsing through the Trek Mates India website, trying to schedule my weekends for monsoon treks, I came across their "Full Moon Special" Night Trek to Kalawantin Fort. One look through the itinerary and I was sold. And most of all, it was in my wishlist since long.
Like enthusiasm sprang up all of a sudden with unforseen gush of happiness and excitement. A quick call to all friends and to my disappointment, no one agreed to the last minute decision. One of them not available, one had left for Bangkok, one wary of the heat. So Madhu and I decided to go ahead. I wasn't sure if there were seats available but satisfied after receiving a positive response from Vikram (our trek leader).
I never knew more surprises would await me enroute. The plan was to meet at Panvel station (or rather Panvel S.T Bus Depot) at 11:00 PM.
Kalawantin Fort is located in the outskirts of Mumbai, very close to Panvel (approx 17 kms). It is situated next to Prabalgarh fort. The fort is at an elevation of 2330 ft in the Western Ghats.
The Western Ghats (Sahyadris, Nilgiris, Annamalais) are also mentioned as The Great Escarpment of India and run almost parallel to the Arabian Sea coast (western coast of the Indian peninsula). In terms of size, stature and grandeur, it is only second to the majestic Himalayan Mountains in the Indian Subcontinent. It is a UNESCO World Heritage Site and is one of the eight "Hottest Hotspots" of biological diversity in the world. Source
The trek to Kalawantin is an easy one and takes around 3 hours to reach the pinnacle.
We reached the base village, Thakurwadi at around 11:50 pm. Once everyone managed to settle down, we gathered for a quick round of introduction in the traditional "straight" circle. 





Vikram was our leader. We had 3 co-leads, Ranjita, Arun and Vinayak (VG). We had 3 first timers including my friend Madhu, the Wipro Infotech "Copy-Paste" gang including PK (The Selfie Star), the newly married couple- Aditya and Geetika, the "Sarpaas" guys

. And the rest of us. Maaza and Bourbon biscuits were distributed after the introduction.
We started at around 12:15 am. Did not need to turn on our headlamps since the moon was wide-eyed and bloated with it's silvery light making the forest land glow. Since it is May and summer at its peak, we pined for the wind to blow but all in vain. No regrets though.
VG was our front lead and Arun leading from back. Vikram and Ranjita coordinated in between. We began walking on the mud road. It would be followed by climbing the rocky terrain that starts after we cross the plateau, which is at 1500 ft. The plateau homes a village named Prabalmachi which consists of very less number of families accompanied by plenty of dogs. Our plan was to take 30mins break once we reach the plateau (machi).
However, everyone was exhausted till we reached the "big rock" (10mins away from machi) and decided to rest for a while. So our first break happened to be near the rock. Vikas had got packets of "Tang" with him. We could regain some energy back after having the energy drink. Bless you Vikas.
Everyone resting near the "Big Rock"
We reached the plateau clearing at around 2:00 AM and had rest for another 15mins. The cool breeze on the plateau gratified our need of fresh air on a hot summer night. Anyone would almost fall asleep after such a long walk. But not us, since we were the greedy bunch and wanted more pleasure for our eyes and anxious to be more nearer to the sky freckled with stars.
We started ascending the terrain after everyone had their share of rest. Starting this point, the headlamps came bustling since the terrain was a bit dark and moonlight struggled to reach into it's depths. The scree was treacherous and we had to make sure not to step on any loose stone as it could send many layers of stone downwards, hurting our mates who followed us.
Finally, after half an hour's climb, we reached the V point and waited for everyone to reach. After a short break, we started again. This time, it was real thrill, the climb till Pinnacle. There are steps carved on the mountain with exposure at one side. So, one has to be real careful while negotiating one's moves. The last patch is a 10-12 ft vertical patch, which is almost 900steep.


Steps carved on the mountain
The last patch- 10-12 ft vertical patch almost 90 degrees steep
Vikram was ready with the ropes but all trekmates were so enthusiastic, we insisted on ascending the patch without ropes. With VG and Arun at the bottom and Vikram on top of the patch, everyone was able to ascend and reach the pinnacle safely. Except TWO. Rashmita and Madhusmita (Madhu), both first timers plainly refused to ascend as they found it too scary. Madhu was already inside her sleeping bag. It took loads of cajoling and pleading on our part for them to finally agree. We reached the Pinnacle at 3:00 AM.
Once atop, we could now savour the beauty of a full moon night to it's fullest. It was like ascending towards heaven and talking to the moon. No-one could resist taking pictures of the full moon and citylights. It was an absolute delight to be there, on top and feel the sereneness.
The Full Moon and Citylights- Pic Credit- VG
The Breathtaking view from the Pinnacle- Pic Credit- VG
Some among us went to sleep straight away, some of us kept chatting for sometime and few mates still busy taking pictures of the moon.
It's a distinct feeling that cannot be expressed in words until one experiences on his own….Sleeping under the canopy of the luminous moon and twinkling stars.
Everyone woke up with the first rays of light followed by resurfacing of cameras and mobile phones, each one waiting to witness the sunrise. After waiting for quite sometime, the mighty sun finally started to rise. All cameras went alive.
Waiting to see the sun to Rise and Shine
The Mighty Sun Rising Over The Horizon
Majestic
Rise And Shine
We could spot Matheran, Irshalgarh, Chanderi, Peb (Vikatgarh), Shrimallang to name a few. The view from the top was breathtakingly beautiful. One feels very close to mother nature and a sense of belonging arises.
After a brief session of selfies, groupies and DPs, we started our descend at around 7:30 AM. We had breakfast and tea at the local village. How can one forget the taste of piping hot delectable "Kaande Pohe" (a famous Maharashtrian breakfast dish made out of flattened rice) and extremely refreshing ginger tea. We also played two rounds of 1up 1down, 2up 2down. It was total fun.
Myriad Moods
Feeling Selfie-ish
A DSLR Groupie
Packing- Getting ready to return
Passing The Parcel
One by One We Return To Our Nests
Descending
A Selfie with Kalawantin
Once done with breakfast, we started our second leg of descend. We reached the base by 11:15 AM and back to Panvel and our respective homes.
We take back many things with us after each trek. New memories, New love, New friends, New names, New games, New dreams, New wishlist to be checked 
Few highlights from the trek:
# Madhu got renamed as Madhumakkhi (Honey Bee) 
Madhu- Holding the Flag
# Kritika – The girl without brakes (She was the fastest one to reach everywhere)
Kritika- All set to descend fast
# PK- The Selfie Star (He is famous for taking 3000 selfies during one of his earlier treks) The Ashleel One (He doubted that the game, 1up 1down, 2up 2down was an Ashleel (vulgar) one) 
Pratik Kadam aka PK
# Enjoyed dialogues from Marathi movie Timepass 2 
Timepass
# Vikram's astonishment captured (Awwww……DSLR?) 
Awwwww DSLR?
# Teen vivaahit purush ek dusre ki sahayata kar rahe hai (3 recently married guys helping each other) – Arun, VG and Aditya
Teen vivahit purush ek dusre ki sahayata kar rahe hai!!! Arun, VG and Aditya
They say, "Time Flies". True that. Even before we realized, we were on top of Kalawantin and it was like, the next moment, we were set to return.
Thank you Trek Mates India for gifting us with so many inexpensive and dear memories and experiences. Thank you Kritika, VG and PK for the beautiful pictures.
The 21 crazy freaks and 22nd (Kritika) behind the camera
I had a gala time and these memories are like golden threads, very special, very dear. We have planned many more treks together this monsoon. So, many more trekilicious (that's not a word) stories coming up in near future.
"There's a race of men that don't fit in,
A race that can't sit still;
So they break the hearts of kith and kin, 
And they roam the world at will.
They range the field and rove the flood,
And they climb the mountain's crest; 
Their's is the curse of the gypsy blood,
And they don't know how to rest."
― Robert W. Service
This blog and its content is copyright of © Dipanwita Chakraborty- 2014 – All rights reserved for Cocktails, Mocktails And Life. Any redistribution or reproduction of part or all of the contents in any form is prohibited. You may not, except with my express written permission, distribute or commercially exploit the content. Nor may you transmit it or store it in any other website or other form of electronic retrieval system.