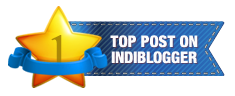 I had been searching for myself everywhere off late
Somehow, felt lost and mislaid
Asked myself if people dropped having faith in me?
Or did they just stop feeling me within.
And then, one fine day, I traced her
By the walkway; on her way to school
Standing still, looking at him;
Extremely bony, pale and fragile.
Her eyes went soggy and her heart moaned
She went up to him, held his plate and emptied her tiffin;
He had the entire food within minutes
Smiled at her. She hugged him
Her gratification knew no bounds. She left. Beaming.
I smiled. Feeling pleased and walked away.
And with grand confidence, declared myself…
I am still present. In many more hearts, like hers'
Because, I am Compassion;
And I am here to stay. In all my shades.
"In classical literature of Hinduism, compassion is a virtue with many shades, each shade explained by different terms" –

Source
Share your thoughts with me at dipanwiita@gmail.com