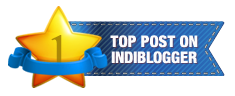 I search for my smile;
I left it on your lips, the last time we kissed,
Which you now possess, I gladly let you do.
Your mirth and laughter,
Allures me
I wonder, if I could acknowledge
All your dubeity.
I fall in love, all over again
Wish to linger in your arms;
Let me. Will you?
And drink your beauty with my eyes,
Flatter you till you flush,
Exchange glances, caresses, kisses
Bewitch me with your pretty smile;
And I shall cajole you to stay put
In my life. Endlessly.
Love me forever. Will you?
Share your thoughts with me at dipanwiita@gmail.com