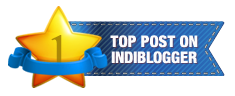 "Those who travel to mountain-tops are half in love with themselves, and half in love with oblivion." ― Robert Macfarlane
How does it feel when you know you are going to conquer the 3rd highest peak? No No. Not of The Himalayas though. I am still not prepared for the mighty ones. Here, I am mentioning the 3rd highest peak of Maharashtra, of The Sahyadris in The Western Ghats.
This offbeat twin trek event was posted on Trek Mates Indiawebsite long ago. However, I could not make up my mind whether to go for it or not. I could hardly suppress my temptation though and finally gave in. I am glad I went for it. It would have been a big crime for me if I had not gone. 😉
Fact File: 
Ghanchakkar (5028 ft) is the 3rd highest peak of Sahyadris in Maharashtra after Kalsubai (5400 ft) and Salher (5141 ft).
 As the name suggests, Ghanchakkar is a complicated mountain with many tricky ridges and walls on all sides. It is also referred to as The Mad Mountain or Bhool Bhulaiyya due to the complex ridges. The mountain is filled with variants of crystals like Topaz, Quartz, Mica and Flintstones throughout it's breadth. The hill stands on a range coming from KATHRA towards Wilson Dam in Bandardara region.
There are no places of refuge on this mountain since the caves are used by local villagers to shelter their cattles. The villagers also use this mountain as the source of firewood.
The nearest base village to both Ghanchakkar and Bhairavgad is Shirpunje in Ahmednagar district.
Shirpunje is located 22 km from Rajur and is located on northern side of the mountain. The village lacks basic amenities of electricity (which is a rarity), water (not adequate) and toilets. One can reach Ghanchakkar peak in around 2.5 hours from here.
Bhairavgad fort (3757 ft) is also near Shirpunje. Trekking to Bhairavgad takes around 1.5 – 2 hours. There are two ways to go to Bhairavgad:
From Shirpunje village
From Ambit village nearby Pachnaai the base village of Harishchandragad
This fort is believed to be 2500 years old with few ruins left. There are few water cisterns on top along with a temple of Lord Bhairavnath and one cave. The temple and the shrine are very well maintained by the villagers of Shirpunje.
Source: Google
The Trek:
A horde of 27 trekkers including our trek leader, Vikram, started Friday night by last Kasara fast local. From Kasara, we were to reach Shirpunje in pre- booked vehicles. Although it did not rain, the weather was utterly in favor of hasty showers. Cloudy, windy and misty.
The moment we turned towards the Shirdi-Aurangabad highway, the view outside altered from pleasant to dangerous. The zero visibility due to thick blanket of fog made driving nearly impossible. Thanks to the brave-heart drivers and their excellent driving skills, we reached our destination safely.
We reached Shirpunje at dawn. It was super windy. Such was the intensity of the wind, it could blow us all away. We slept in the temple premises for a while till we were called for breakfast.
After a refreshing breakfast of poha and tea, we set off for Ghanchakkar.
Well, before that, let me fill in about the amazing TMI special "Straight Circle Introduction" round. Vikram was our trek leader and Harsh, co-lead. No first timers. We were accompanied by Dr. Sanjiv Thosar and his wife, Neena aunty all the way from Nagpur exclusively for this trek. The group of young uncles proved the saying "Age is just another number" absolutely right. They seemed to be more active than most of us.
Dr. Sanjiv Thosar and Neena Aunty- All the way from Nagpur
The Thosar Cousins- Uday Uncle and Sanjiv Uncle
Uncle never left his Umbrella behind
The appearance and re-appearance of the mesmerizing rainbow diverted everyone's attention from the introduction.
The Introduction And The Rainbow
The climb to Ghanchakkar top was super thrill. It was extremely windy throughout. We need to cross the forest towards the clearing and then head to the top.
The Start
Ghanchakkar
The Group
The sun playing hide and seek with the clouds. Above all, dense fog trying to conquer both the sun and the clouds. There were times when we could not locate our trekmates who had gone ahead due to dense fog.
Towards Ghanchakkar
Nothing can beat the spirit of a photographer
With Sunila and Aakash
The Turmeric Flower
Crystal Sighting
The Fog Embracing us
Aayush teaching Vikram the super skill of whistling
Our local guide for Ghanchakkar trek was ever friendly Mr. Ramnath. It was his home where we stayed during our trek.
Our Guide to Ghanchakkar- The Effervescent Ramnath
We reached the summit at 11:30 AM. Had our lunch and started our descend. 
At Ghanchakkar Top
While our way back, we took a detour to visit the caves that served shelters for the villagers' cattles. This route was super-thrilling as few of us chose to take the tough route rather than the easy one. there was no support to climb and one missed step could make you skid. I cursed myself at one point for not going the easy way but by the time I finished, it was bliss. I felt great and happy. I think this is the magic of adventures. You feel content after you reach your destination and forget about the difficulties enroute. 
The Treacherous path we took to reach the caves
By the Cattle Shelter
Back to village by evening, we were treated with yummy pasta and refreshing sweet tea plus a round of photography, singing and dancing. 
Vikram- Serving pasta
Crazy Bunch
Look at Harsh- Engrossed into the camera
Once done with refreshments, we headed towards nearby stream and everyone had a blast.
Super-Fun
Lazying Off
Dinner was super-awesome vegetarian food.
The Dinner
Come Sunday morning and we were to trek towards Bhairavgad. This was comparatively easy and took less time. Vikram informed us that it would take around 1.5 – 2 hrs for us to reach the top, in contrast, the villagers would reach there in 30- 45 mins, sometimes naked feet.
We did witness many villagers walking naked feet on our way towards Bhairavgad. When asked the reason, they mentioned that since there was a temple of Lord Bhairavnath on top of the fort, they never went to the temple with footwear on.
Start for Bhairavgad
Towards Bhairavgad
Our local guides to Bhairavgad were Ramnath's pet dogs. They were simply adorable.
After exploring the fort and a brief session of several selfies and group pics with photobombers, we started our descend.
With Ramnath's Pet Dog
Rima pampering our little guide
We share our food
The Virtual Fireball
Namaste
Aayush never missed photo opp
The Descend
Aayush- The Photobomber
By the cisterns
A scrumptious lunch of native chicken curry and bhakri awaited us.
We left for our journey back to Mumbai after bidding adieu to the Ramnath family.
The Head of The House- Ramnath's Father
The Family
Bidding Adieu
Tada
Goodbyes
The warm and friendly treatment that we received from the Ramnath family was overwhelming. They were all happy faces throughout with a different shine and twinkle in their eyes. They lack many facilities but still seem to be happy. They are happy with what they have in life.
This is a learning for people like us when we complain about life not being fair even at the negligible difficulties and problems. We keep running and rushing in life to secure our "tomorrows", without stopping to enjoy and savour our "todays".
May be, if everyone learns to relish their "todays", we can be equally happy and content.
** Click on pictures for better resolution
Picture Credits- Dipanwita, Ahmad, Harsh, Digvijay, Vinayak
Many more treks on the way. Trekmates- Keep Smiling, Adventuring and Happy Trekking
Share your thoughts with me at dipanwiita@gmail.com
This blog and its content is copyright of © Dipanwita Chakraborty- 2014 – All rights reserved for Cocktails, Mocktails And Life. Any redistribution or reproduction of part or all of the contents in any form is prohibited. You may not, except with my express written permission, distribute or commercially exploit the content. Nor may you transmit it or store it in any other website or other form of electronic retrieval system.